Chicken Maxi Mature for Dogs
MAINTENANCE MAXI MATURE CHICKEN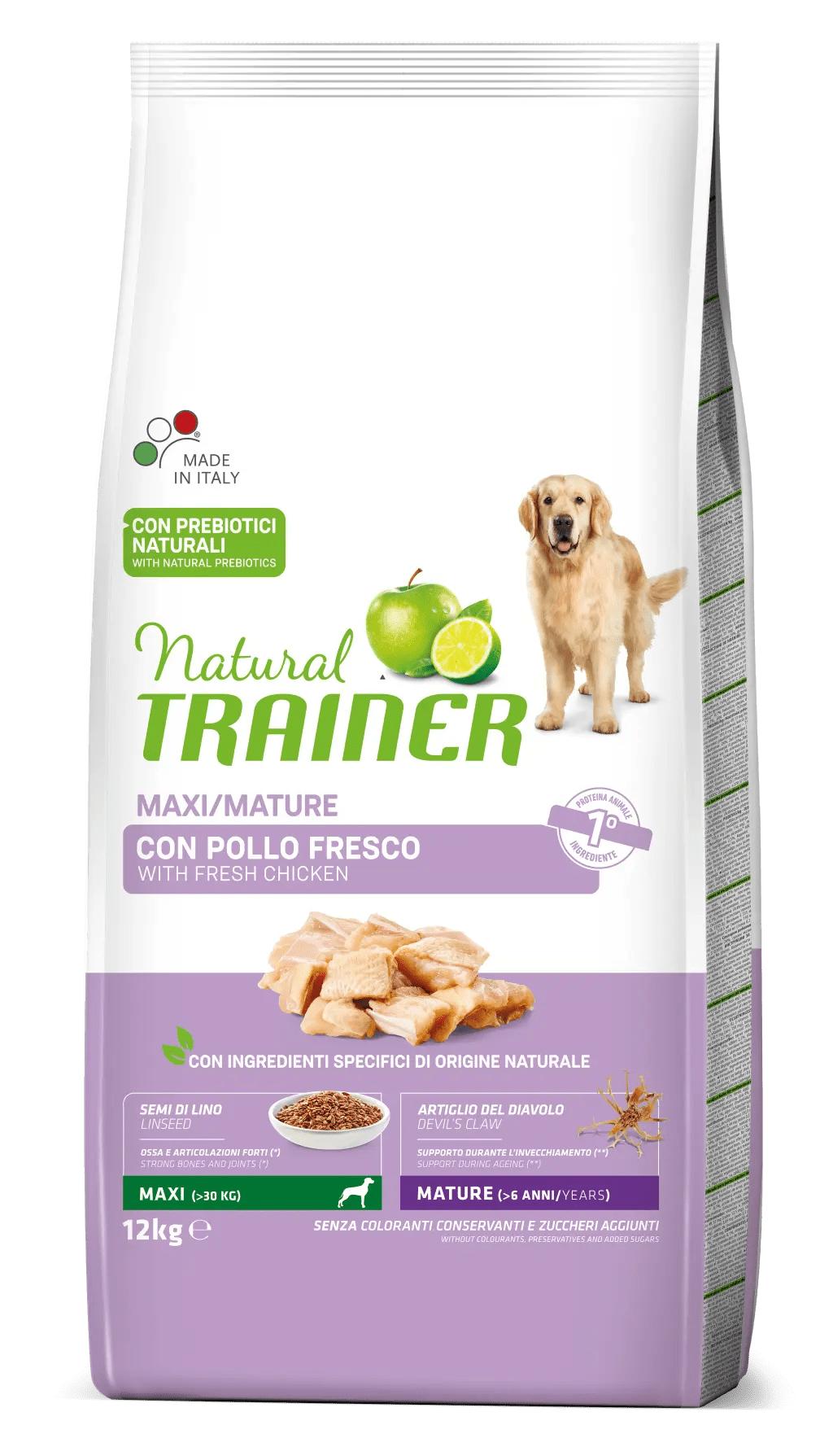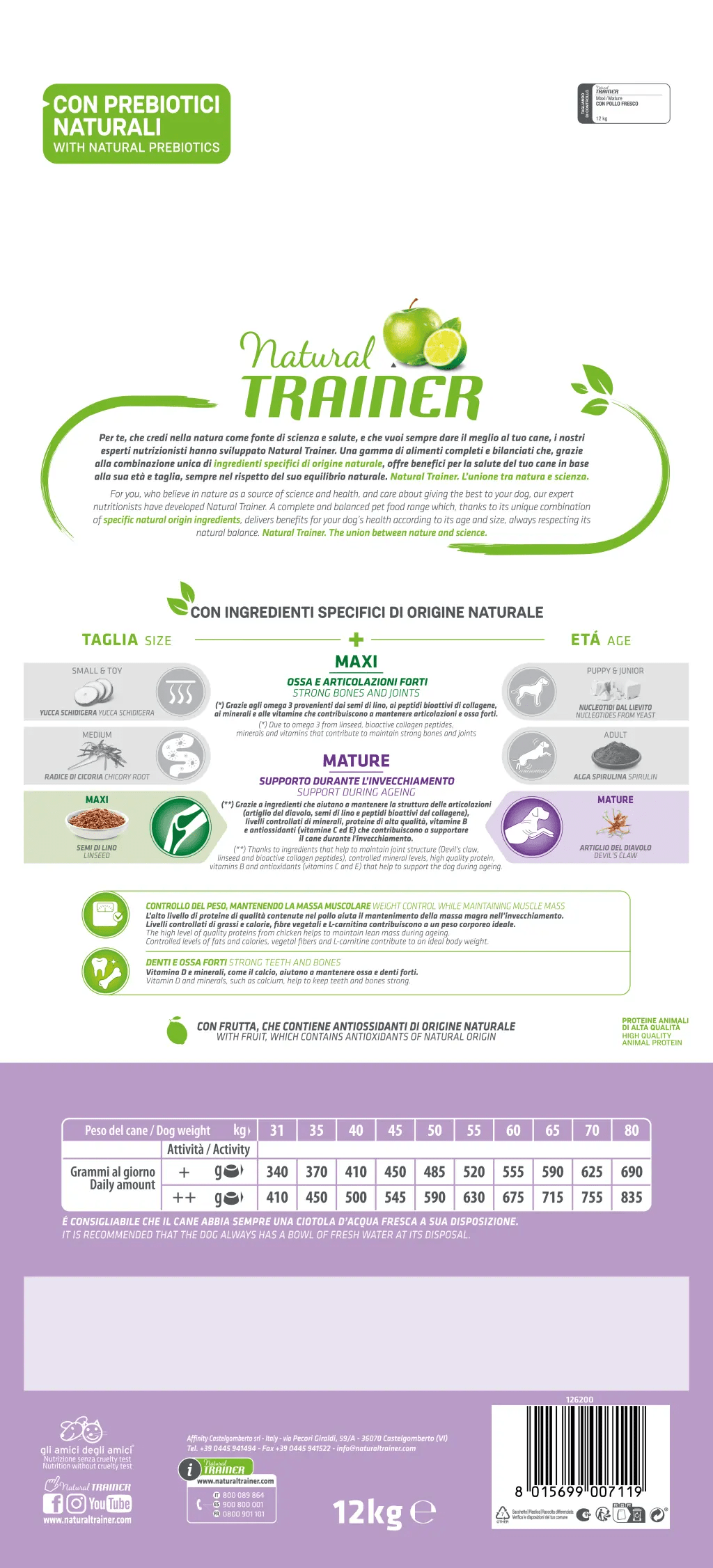 Chicken Maxi Mature for Dogs
MAINTENANCE MAXI MATURE CHICKEN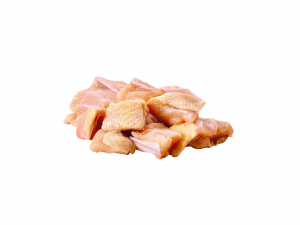 With fresh chicken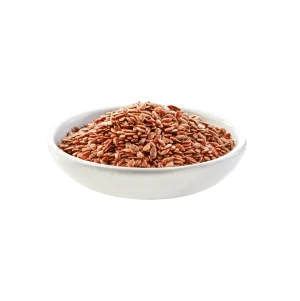 With linseed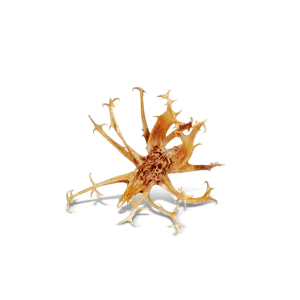 With devil's claw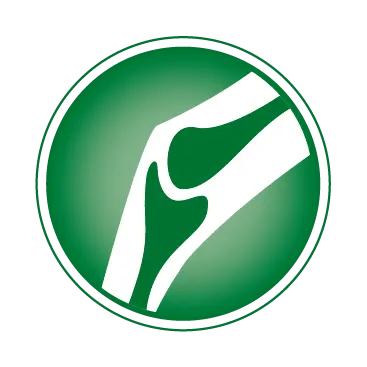 Strong bones and joints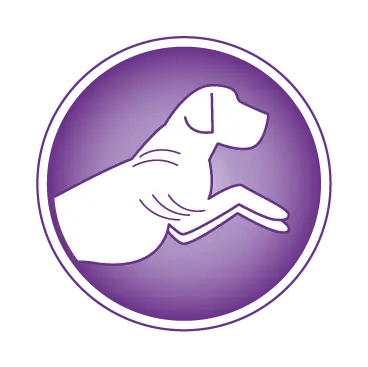 Support during ageing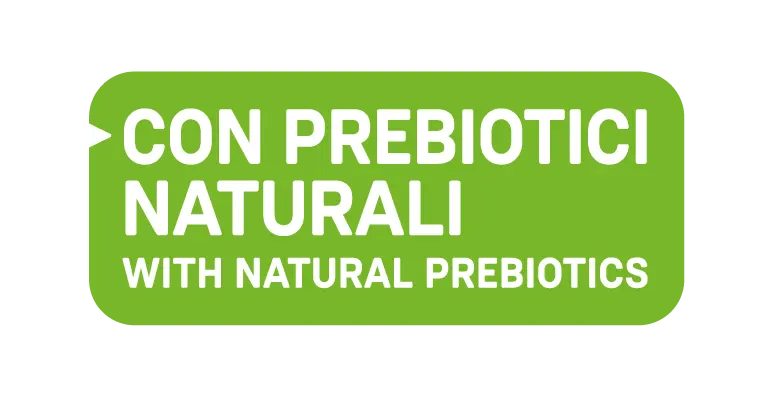 With natural prebiotics

Complete and balanced pet food for maxi-sized mature dogs (+6 Years).
Complete and balanced pet food for maxi-sized mature dogs (+6 Years).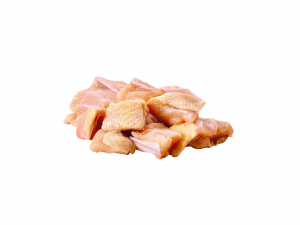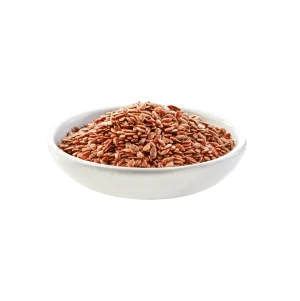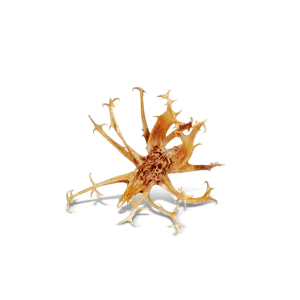 Composition: fresh chicken 18% , maize , dehydrated chicken and turkey proteins 10% , maize meal "fioretto" , rice , maize protein , dehydrated peas , hydrolysed animal proteins (poultry, pork, fish) , beet pulp* 2.5% , dehydrated pork proteins , poultry fat , linseed* 2% , minerals , dried chicory root concentrate (source of inulin)* 0.6% , maize oil , lignocellulose , pea fibre* 0.2% , powdered dried apple* 0.15% , powdered lemon concentrate* 0.1% , bioactive collagen peptides 0.06%. , *Specific natural origin ingredients.

Nutritional Additives: vitamin A 27000 IU, vitamin D3 1200 IU, vitamin E 500 mg, vitamin C 100 mg, vitamin B1 50 mg, vitamin B2 22.5 mg, calcium D-pantothenate 45 mg, vitamin B6 12.5 mg, folic acid 6 mg, vitamin B12 75 µg, niacin 175 mg, biotin 1 mg, L-carnitine 250 mg, copper(II) sulphate pentahydrate 33 mg (copper 8.8 mg), iron(II) sulphate monohydrate 260 mg (iron 86 mg), potassium iodide 1.9 mg (iodine 1.4 mg), sodium selenite 0.2 mg (selenium 0.1 mg), zinc sulphate monohydrate 405 mg (zinc 148 mg), manganous sulphate monohydrate 123 mg (manganese 40 mg)., Technological additives: clinoptilolite of sedimentary origin 4000 mg., Sensory additives: dried devil's claw extract (Harpagophytum procumbens)* 100 mg.

Analytical Constituents: crude protein 27%, crude fat 12%, crude fibre 3%, crude ash 6.5%, calcium 1.2%, omega 3 0.75%.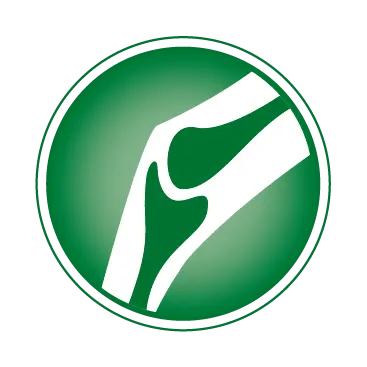 Strong bones and joints
Due to omega 3 from linseed, bioactive collagen peptides, minerals and vitamins that contribute to maintain strong bones and joints.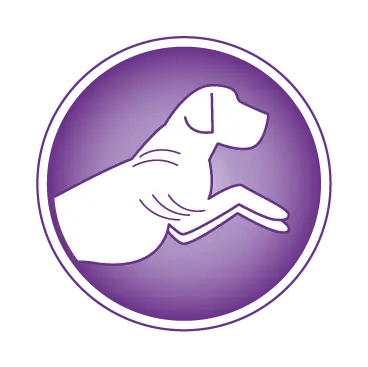 Support during ageing
Thanks to ingredients that help to maintain joint structure (Devil's claw, linseed and bioactive collagen peptides), controlled mineral levels, high quality protein, vitamins B and antioxidants (vitamins C and E) that help to support the dog during ageing.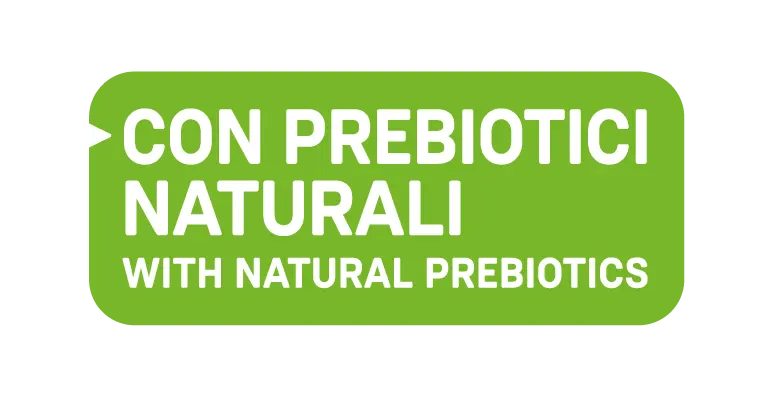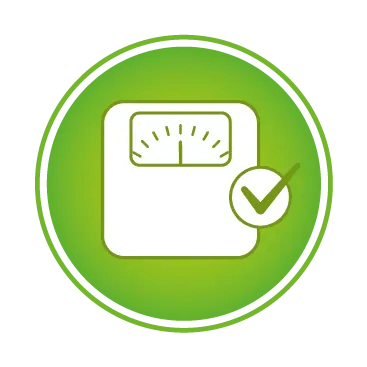 Weight control while maintaining muscle mass
The high level of quality proteins from chicken helps to maintain lean mass during ageing. Controlled levels of fats and calories, vegetal fibers and L-carnitine contribute to an ideal body weight.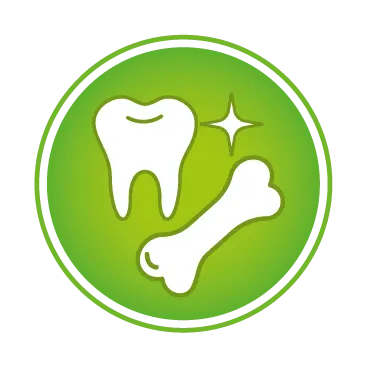 Strong teeth and bones
Vitamin D and minerals, such as calcium, help to keep teeth and bones strong.
Dog weight (kg)
Activity

Daily amount (g)

+

++

31
340
410
35
370
450
40
410
500
45
450
545
50
485
590
55
520
630
60
555
675
65
590
715
70
625
755
80
690
835