Salmon Medium & Maxi Puppy&Junior for Dogs
NO GLUTEN M&M PUPPY&JUNIOR SALMON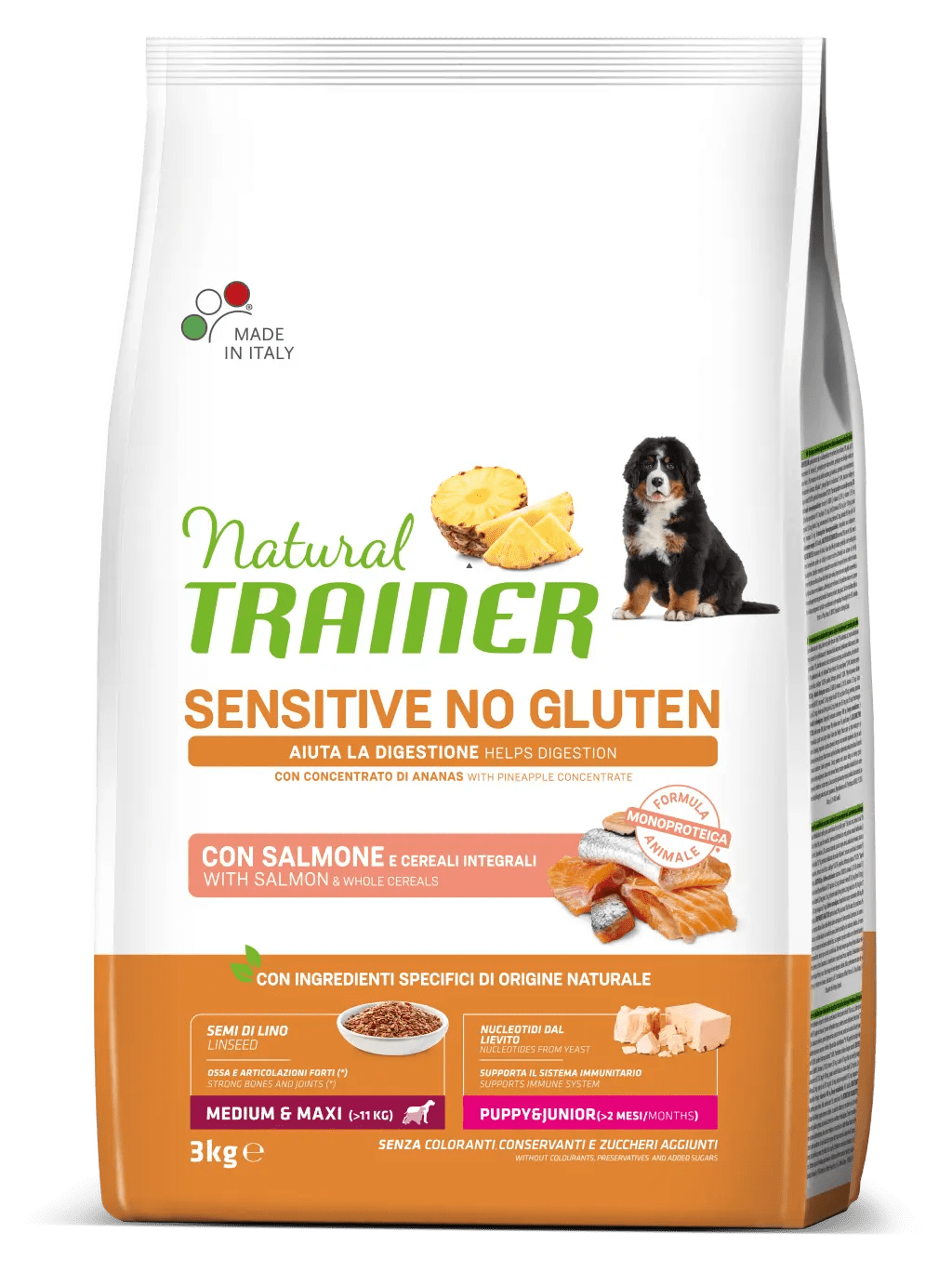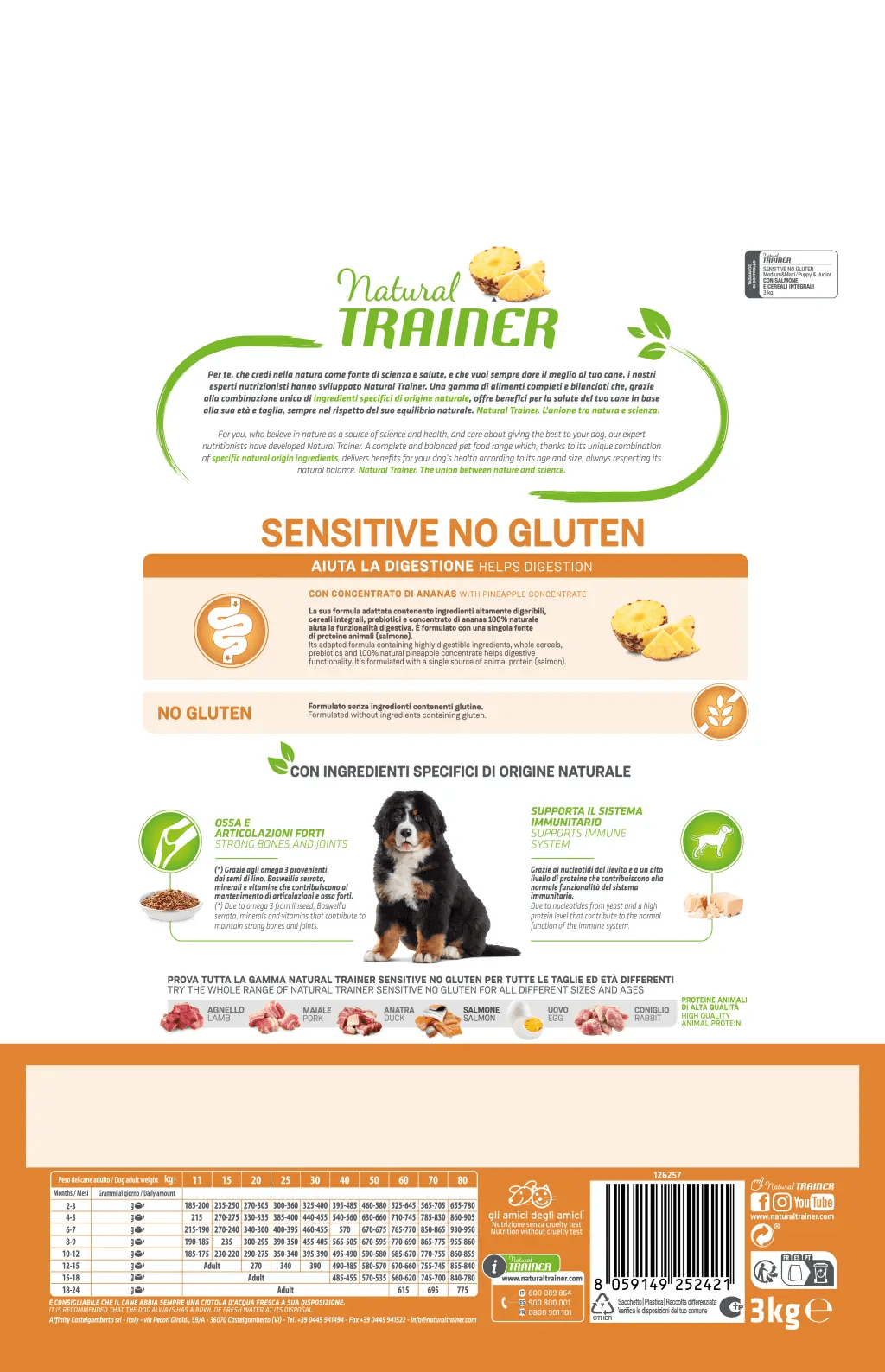 Maxi
Medium
Junior
Puppy
Dry Food
Sensitive
Salmon Medium & Maxi Puppy&Junior for Dogs
NO GLUTEN M&M PUPPY&JUNIOR SALMON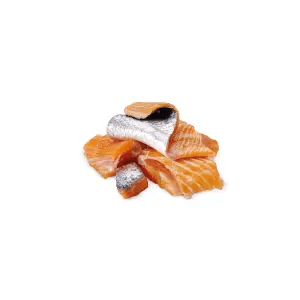 With salmon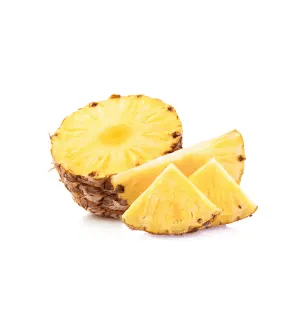 With pineapple concentrate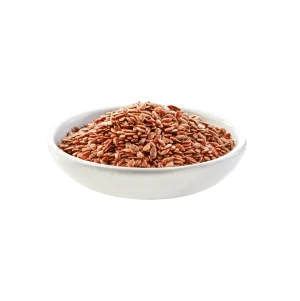 With linseed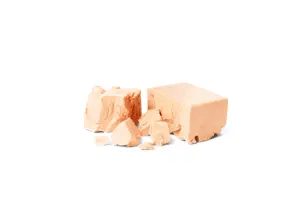 With nucleotides from yeast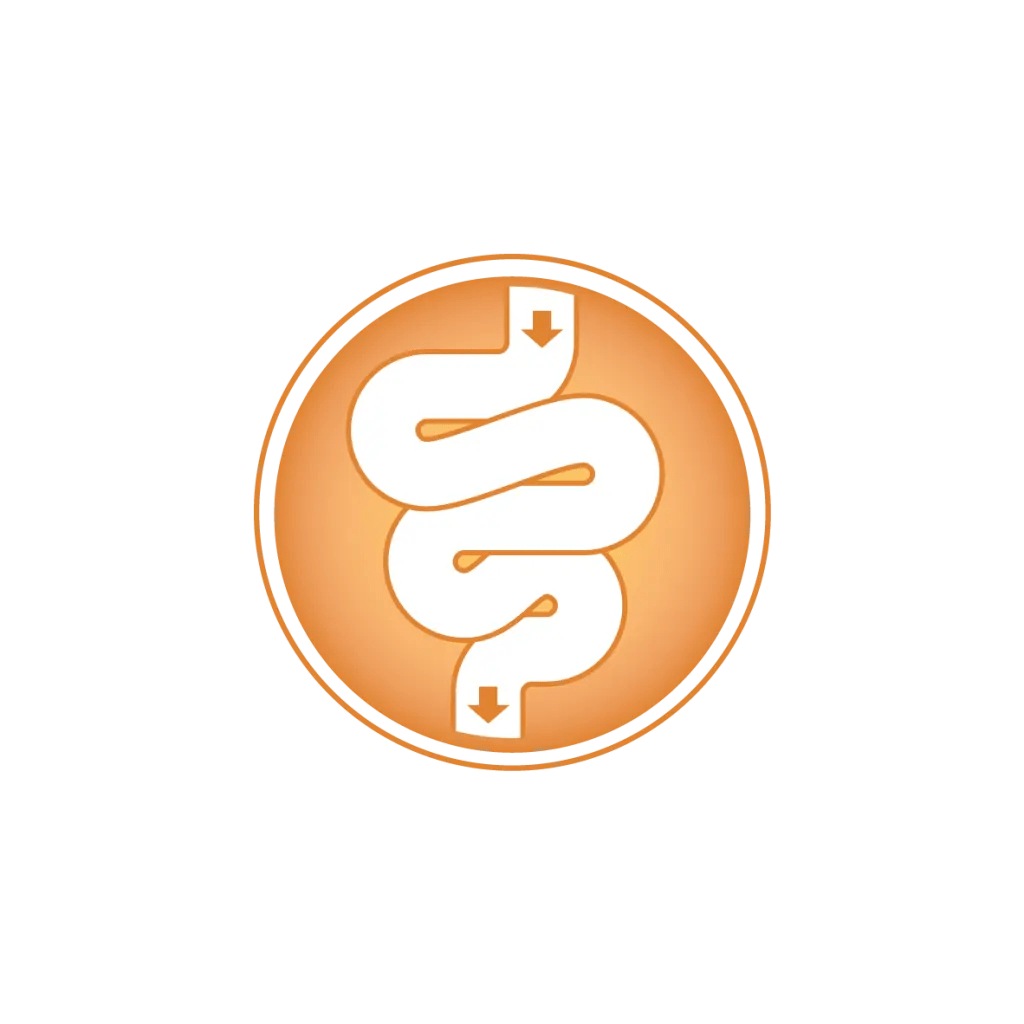 Helps digestion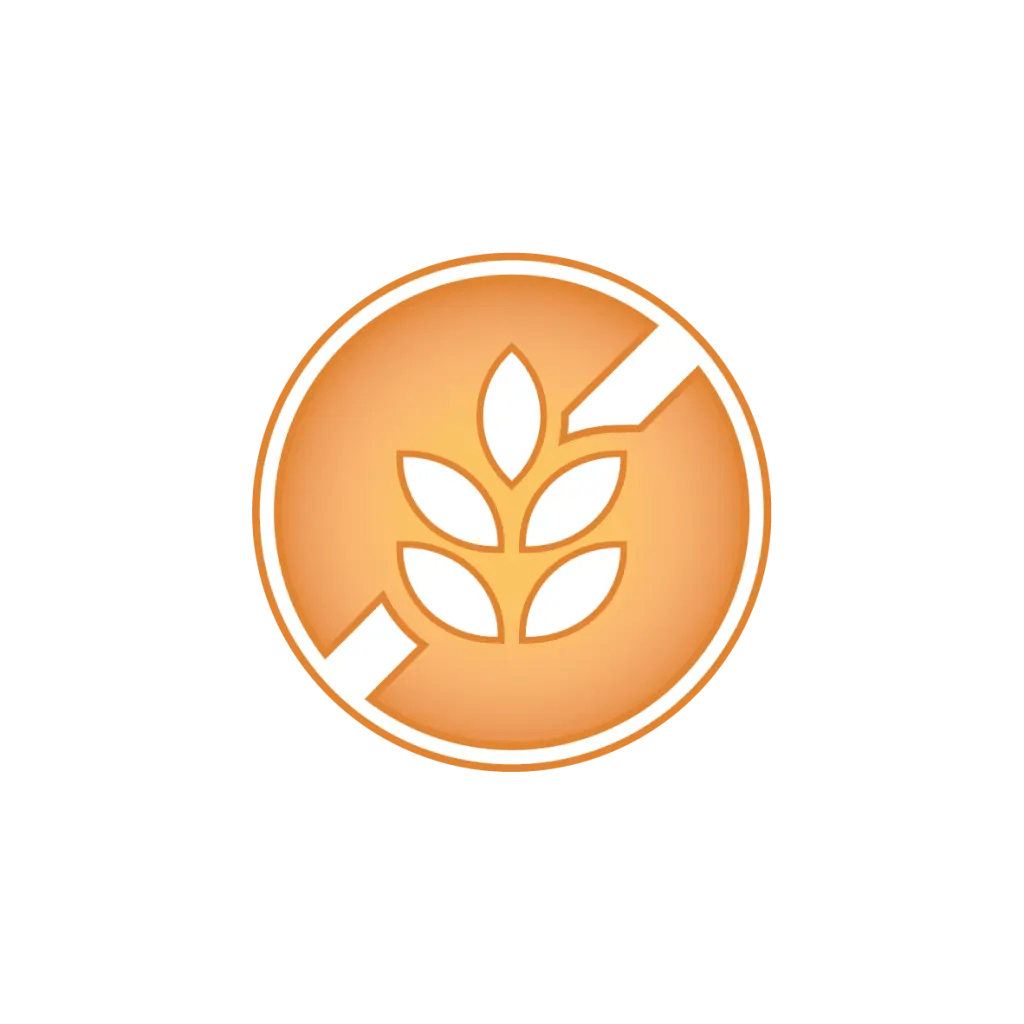 No gluten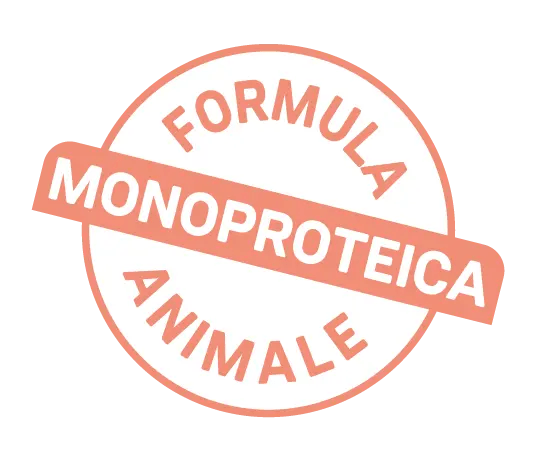 Animal monoprotein formula**

Complete and balanced pet food for medium&maxi-sized puppies.
Complete and balanced pet food for medium&maxi-sized puppies.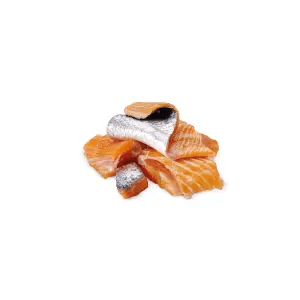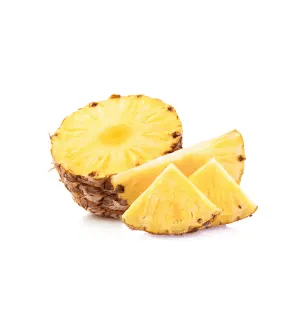 With pineapple concentrate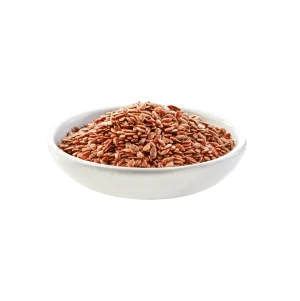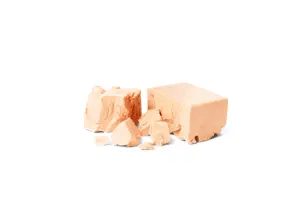 With nucleotides from yeast
Composition: dehydrated salmon proteins 16% , maize protein , whole maize 14% , dehydrated peas , rice , rice middlings , lard , salmon 4% , brown rice 4% , linseed* 2.8% , hydrolysed pea protein , maize oil , minerals , dried chicory root concentrate (source of inulin)* 0.7% , lignocellullose , dried pineapple stem concentrate* 0.1% , algae (Schizochytrium spp.)* 0.1% , nucleotides from yeast* 0.03%. , *Specific natural origin ingredients.

Nutritional Additives: vitamin A 27000 IU, vitamin D3 1200 IU, vitamin E 650 mg, copper(II) sulphate pentahydrate 33 mg (copper 8.8 mg), iron(II) sulphate monohydrate 260 mg (iron 86 mg), potassium iodide 1.9 mg (iodine 1.4 mg), sodium selenite 0.2 mg (selenium 0.1 mg), zinc sulphate monohydrate 405 mg (zinc 148 mg), manganous sulphate monohydrate 123 mg (manganese 40 mg)., Sensory additives: olibanum extract (Boswellia serrata)* 310 mg., **It may contain traces of other animal proteins.

Analytical Constituents: crude protein 30%, crude fat 17.5%, crude fibre 2.6%, crude ash 7%, omega 3 1.1%.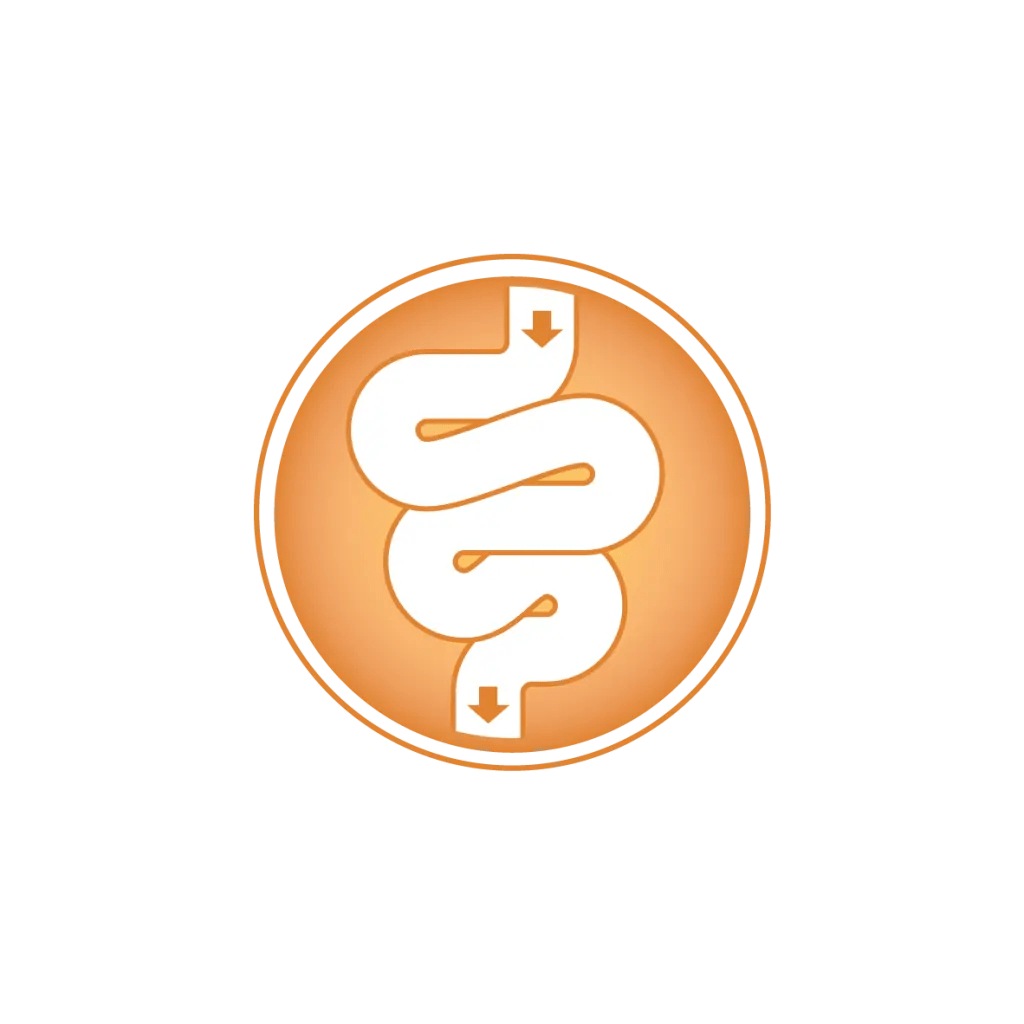 Helps digestion
Its adapted formula containing highly digestible ingredients, whole cereals, prebiotics and 100% natural pineapple concentrate helps digestive functionality. It's formulated with a single source of animal protein (salmon).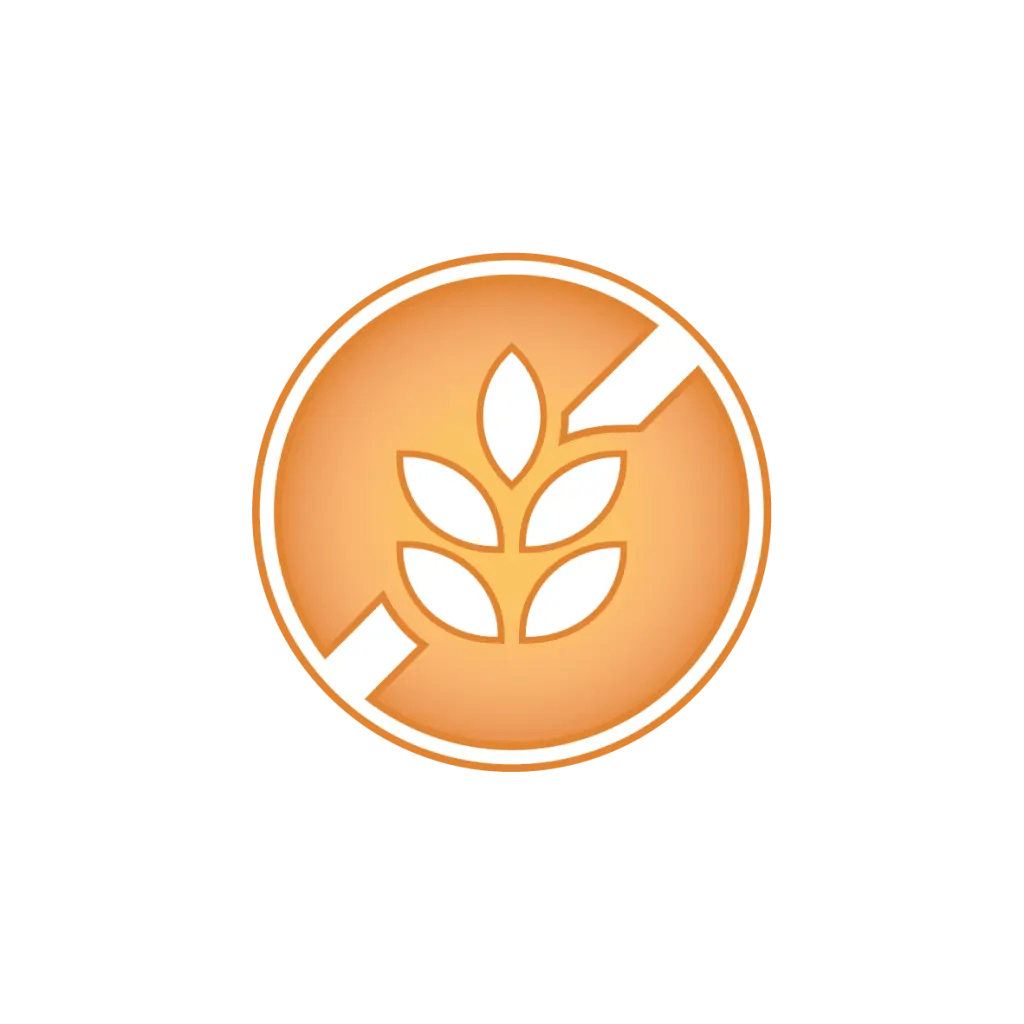 No gluten
Formulated without ingredients containing gluten.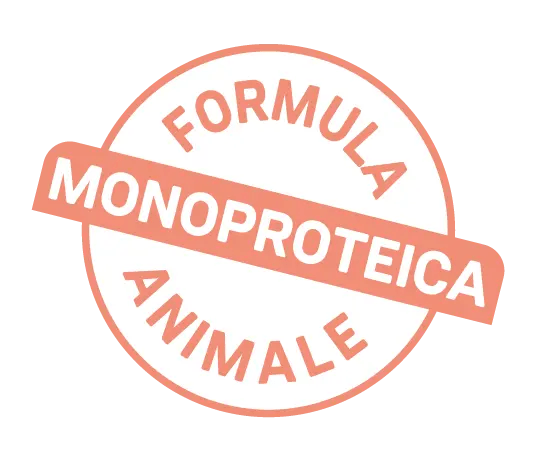 Animal monoprotein formula**
Formulated with one single source of animal protein.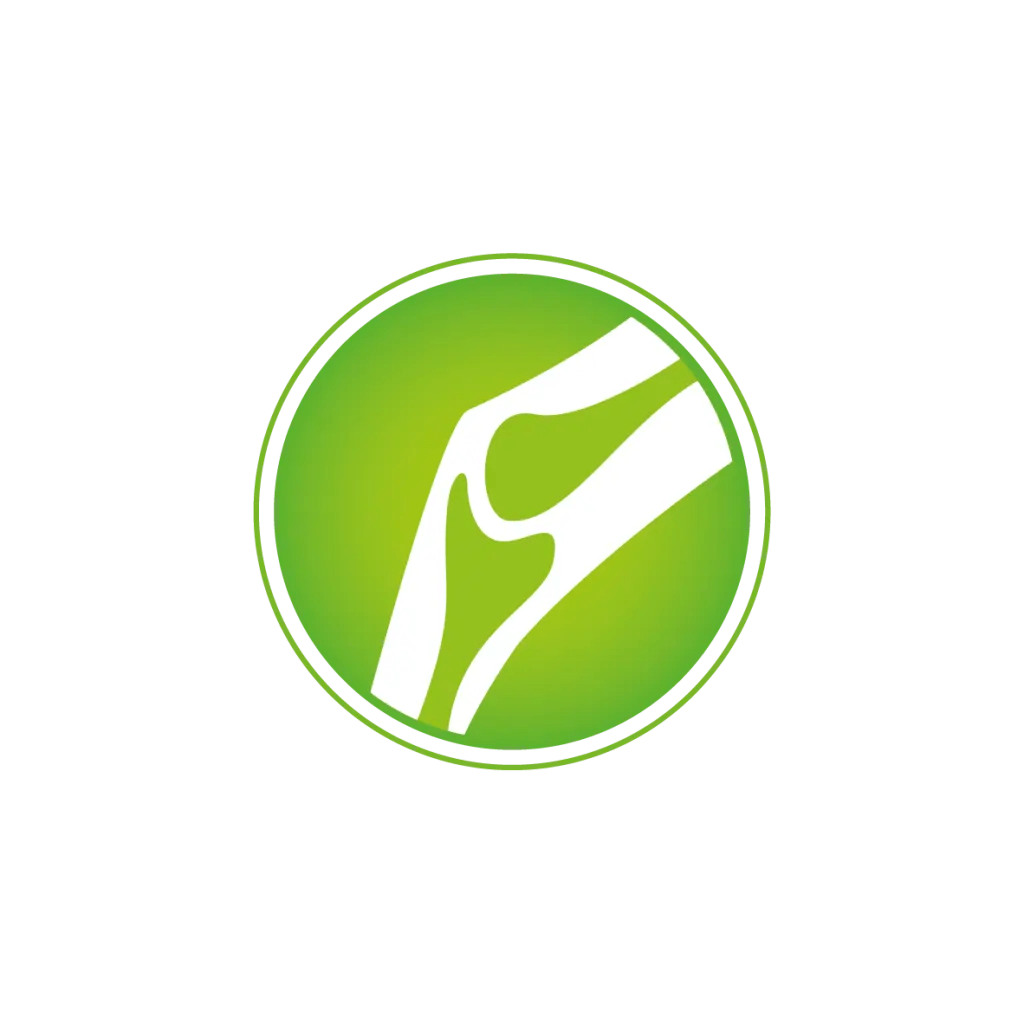 Strong bones and joints
Due to omega 3 from linseed, Boswellia serrata, minerals and vitamins that contribute to maintain strong bones and joints.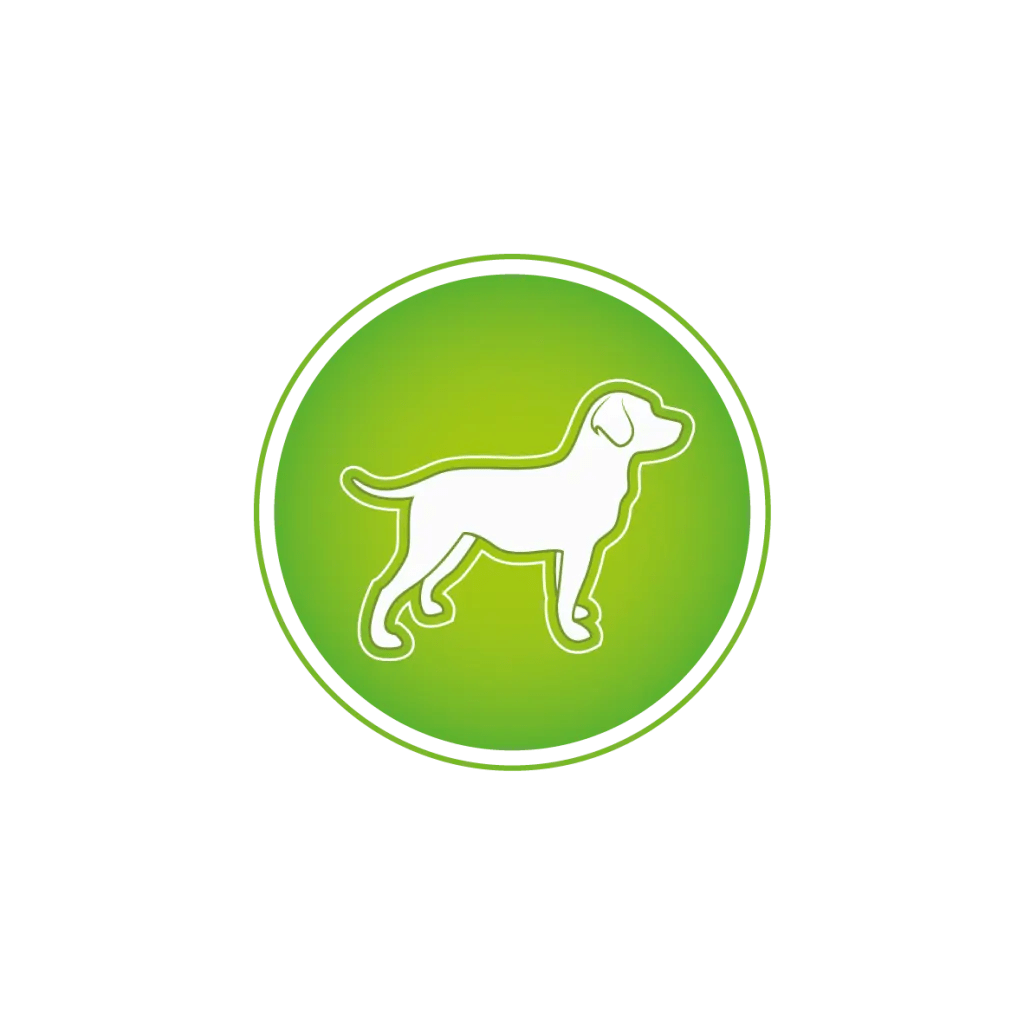 Supports immune system
Due to nucleotides from yeast and a high protein level that contribute to the normal function of the immune system.
Dog adult weight (kg)
Daily amount (g)
2-3 months
4-5 months
6-7 months
8-9 months
10-12 months
12-15 months
15-18 months
18-24 months
11
185-200
215
215-190
190-185
185-175
Adult
Adult
Adult
15
235-250
270-275
270-240
235
230-220
Adult
Adult
Adult
20
270-305
330-335
340-300
300-295
290-275
270
Adult
Adult
25
300-360
385-400
400-395
390-350
350-340
340
Adult
Adult
30
325-400
440-455
460-455
455-405
395-390
390
Adult
Adult
40
395-485
540-560
570
565-505
495-490
490-485
485-455
Adult
50
460-580
630-660
670-675
670-595
590-580
580-570
570-535
Adult
60
525-645
710-745
765-770
770-690
685-670
670-660
660-620
615
70
565-705
785-830
850-865
865-775
770-755
775-745
745-700
695
80
655-780
860-905
930-950
955-860
860-855
855-840
840-780
775